Local attractions in and around
Sree Subrahmanya Swamy temple at Haripad is one among the oldest temples of Kerala. The temple is one of the oldest and most important temple devoted to Lord Subrahmanya. Popularly known as Dakshina Palani ( Palani of south), the temple continues to attract millions of devotees every year. It is believed that the temple was established even before the advent of 'Kaliyuga'. This holy shrine is built in the ancient Kerala style architecture.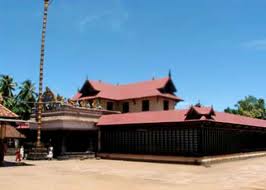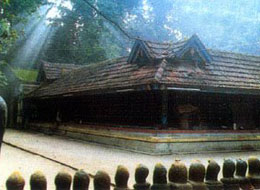 Mannarasala Sree Nagaraja Temple
Mannarasala Sree Nagaraja Temple is a very ancient and internationally-known centre of pilgrimage for the devotees of serpent gods. One of the rarest temples in the world where serpent deities are worshipped, particularly by woman priests. A fine example of eco-friendly existence. The Mannarashala temple is located about three kilometers to the south-east of the bus station in N.H.47 at Haripad, in Alleppey district of Kerala. Uruli Kamazhthu in Nilavara (offering of traditional bronze vessel) is one of the most popular devotee offering in Mannarasala. Known for begetting children to couples, thousands of people come here to carry out this sacred and rare offering to Nagaraja.
Thrikunnappuzha Backwaters
Thrikkunnapuzha is one of the gateway to the inland water ways of Alleppey. Cruise through small canals ,villages and small water lodged town-ships to enjoy the scenic beauty and to get a glimpse of the unspoiled rural life of Kerala. This palace where narrow canals, rivers, lakes lagoons and land meet are aptly called " backwaters" It is the land of fishermen and women. It distinguishes itself with prawns, mussels, pearl spot fish and other fishes.